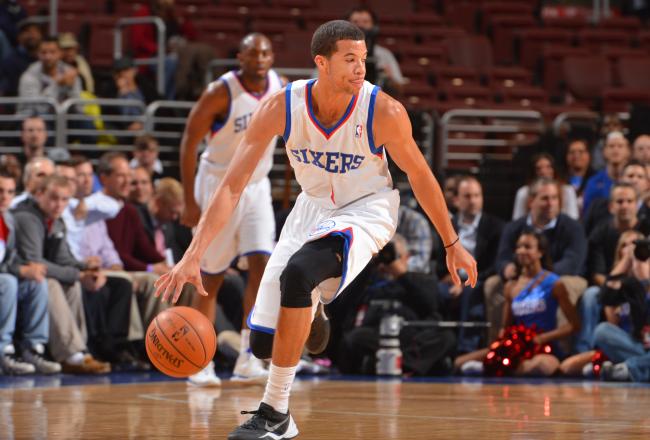 Rookie Michael-Carter Williams is a multimillionaire thanks to his NBA salary earned with the Philadelphia 76ers.
However, the Syracuse product won't see a dime of that money for at least three years at the behest of his mother, as it is currently being stashed away in a trust fund that Carter-Williams cannot touch.
From the Philadelphia Enquirer:
Nowadays, (Mandy) Carter-Zegarowski and her best friend, Tracie Tracy, are running his management team. They are taking a proactive approach to make sure he doesn't spend all his money in a couple of years.
His rookie contract guarantees him $4.5 million over his first two seasons. He could make a total of $10 million if the Sixers pick up the final two seasons of his contract.
But his salary is deposited into a trust he can't touch for three years. Carter-Williams is living off endorsement deals with Nike and Panini trading cards.
In fairness, the endorsement deals Carter-Williams is receiving are probably much more lucrative than the salary an average American receives. But it is still a big difference from what he could be making and perhaps spending.
Carter-Williams isn't the only player who has had his finances locked down by parents. Golden State Warriors guard Klay Thompson was given an allowance by his parents as recently as last season.
Via
Bleacher Report