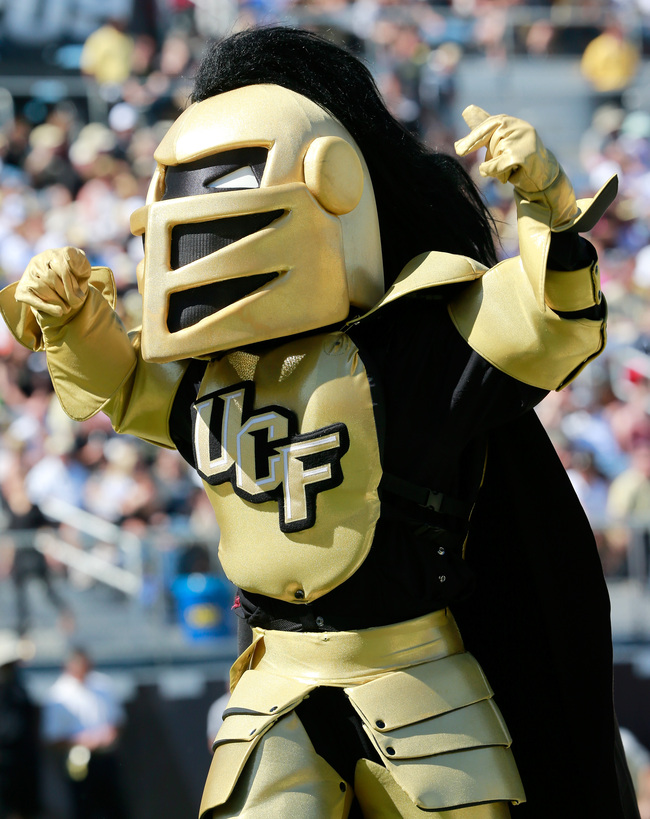 The Central Florida Knights football team is having a season for the ages. By winning the American Athletic Conference, the program punched its first BCS bowl ticket in school history, and is slated to take on the Baylor Bears in the Fiesta Bowl on Jan. 2, 2014 in Glendale, Arizona.
However, a good majority of Knights fans may be forced to watch the game in Orlando, as high travel costs have resulted in low ticket sales for what some are referring to as the most important athletic event in UCF history.
More on the story from the
Orlando Sentinel:
Many UCF fans took to social media last week to say they would not be able to make the trip to Glendale due to financial reasons. Round-trip plane tickets from Orlando to Phoenix during bowl week have jumped to more than $700.
On Sunday, UCF announced it had sold 5,000 tickets, less than one-third of its 17,500 ticket it is required to purchase for the bowl game. The UCF figure includes band members and player and team compensatory tickets — meaning fewer than 5,000 tickets have been sold.
In order to break even financially, the school must sell 13,000 tickets, but they will also have access to the $1 million fund set aside by the conference to help offset losses from poor bowl ticket sales.
Despite the situation, UCF athletic director Todd Stansbury remains optimistic that the school and conference will do everything they can to make the event success, stating that "a lot of things still have to shake out."
If UCF is looking for someone to blame, they can look no further than Bowling Green and their upset of Northern Illinois in the Mid American Conference title game, essentially knocking the Huskies out of the BCS fold. Until then, the Knights were projected to play in either the Orange Bowl or Sugar Bowl, both of which would have been shorter distances from UCF's campus in Orlando.
Via
Eye on College Football