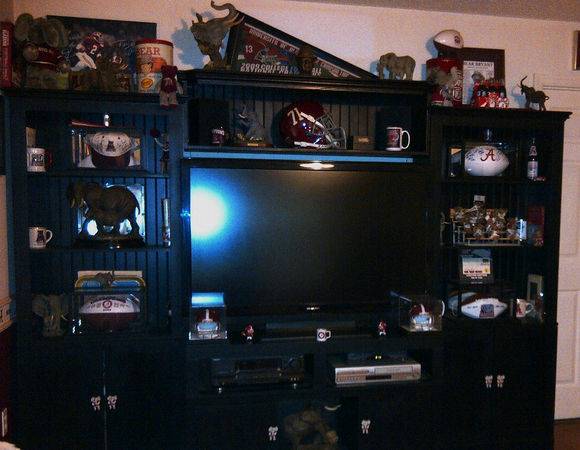 Alabama's heart-breaking loss to Auburn in the Iron Bowl has compelled one upset Crimson Tide fan to resort to Craiglist to try and sell every piece of Alabama memorabilia he or she owns.
"Everything you see is for sale. Make me an offer," he writes.
The fan also pledges not to watch another Alabama football game until Nick Saban is no longer the head coach. Yeah, the same coach who has guided the Tide to a 72-8 record and three national titles since arriving in 2008.
Apparently, that isn't enough for this overly zealous fan.
Update: The fan has finally come to his senses as the post has been removed.
Via
Bleacher Report