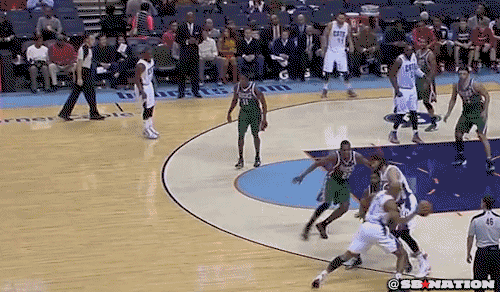 It was not a good night to be in the second row watching the Charlotte Bobcats play host to the Milwaukee Bucks.
This is because Charlotte's Gerald Henderson let an errant pass fly that literally nailed the unsuspecting fan and knocked her over.
After the game, Henderson tweeted about the incident.
nailed a lady tonight with a pass.if u follow me on twitter PLEASE tweet me. I know that hurt. I'm not that good of a passer...I AM SO SORRY
— Gerald Henderson (@GhJr09) November 30, 2013
Via
Eye on Basketball