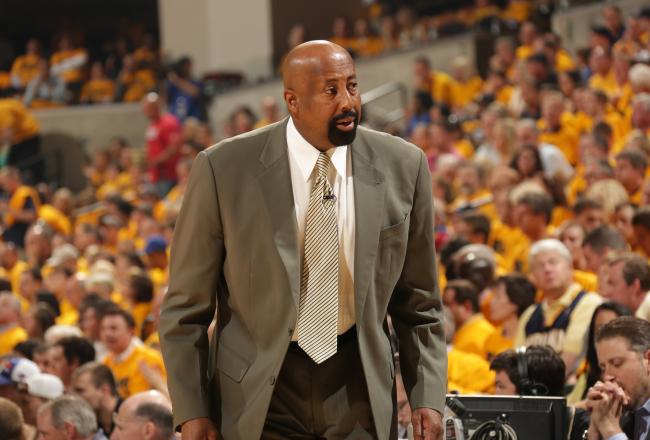 New York Knicks owner James Dolan has gone to extreme lengths lately to keep constant tabs on head coach Mike Woodson.
According to the
New York Daily News
, Dolan has employed a willing individual to follow Woodson wherever and whenever he goes. Yeah, seriously.
Here is an excerpt from
the story:
Woodson also allows himself to be followed by a Garden employee everywhere he goes, whether it's at home games or on the road. Last season, the employee wouldn't leave Woodson's side as the coach met with family and friends outside the visiting team locker room in Atlanta. It was an awkward and uncomfortable scene.
This measure seems a bit much considering Woodson has no real history of job-threatening behavior. Of course, hiring anyone to follow someone 24/7 is odd in and of itself.
And just when Woodson thought he couldn't possibly be under more scrutiny than the bright lights and fierce media of New York City...