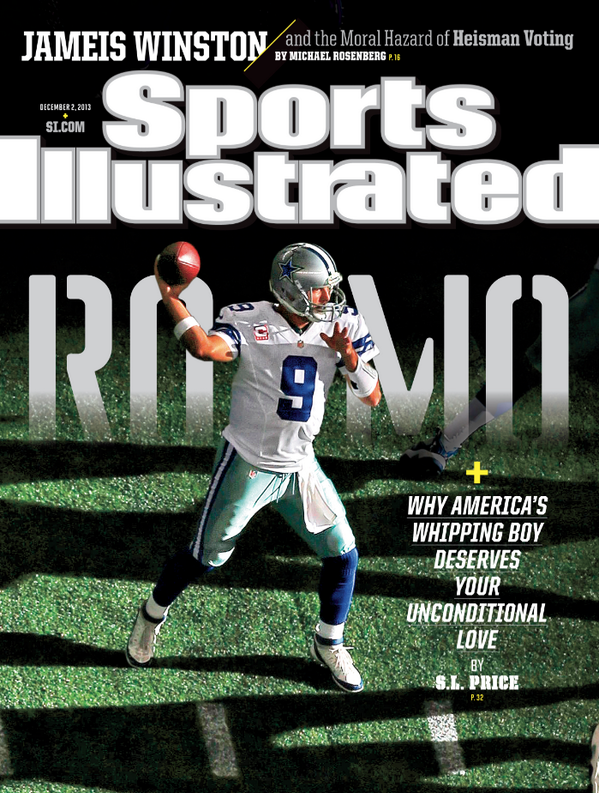 Here is a look at this week's front cover of Sports Illustrated.
As you can see, Tony Romo, quarterback of "America's team," is featured beside a headline that touts him as "America's whipping boy."
The Cowboys signal caller has been the subject of widespread criticism throughout his career. Some of the criticisms include not being clutch, lacking decision making skills, and just generally being overrated. So, it's not surprising a major sports outlet would give such a title to Romo, but it is somewhat surprising to see it spelled out front and center on the cover.
Via
Bleacher Report