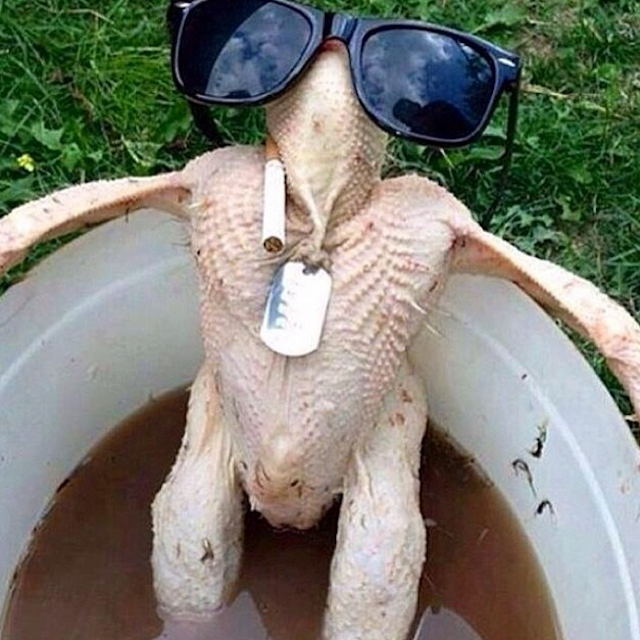 It's been said many times before that you shouldn't play with your food.
Apparently, linebacker Stephen Tulloch of the Detroit Lions didn't get that message, as he he went to great lengths to dress up a turkey for Thanksgiving this week.
Seen here is a picture of how the bird's makeover turned out. Tulloch's turkey sports oversized sunglasses, an unsmoked cigarette, and a dog tag, while soaking in a tub of marinade or brine.
Now, that's one cool turkey.