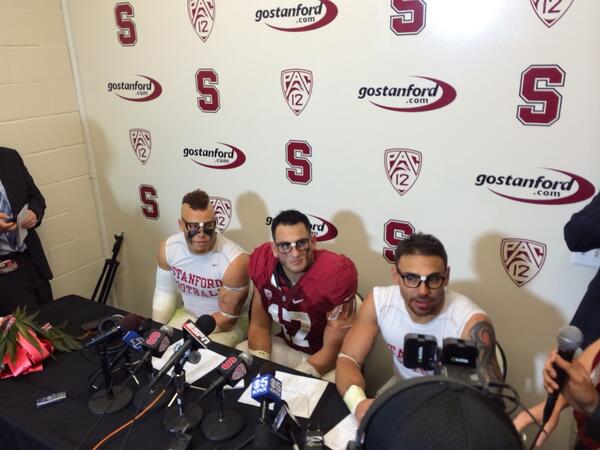 The Stanford Cardinal notched a huge victory over the Oregon Ducks Thursday night that will undoubtedly shake up the national title picture.
After the game, a few of the Cardinal players decided to give their fans another memorable spectacle from the evening, by wearing nerd glasses while talking to the media.
When asked why they were wearing them, Stanford quarterback Kevin Hogan said, "It's Stanford."
Shayne Skov, A.J. Tarpley, and Tyler Gaffney are the players pictured in this photo above.
I suppose you can wear whatever you want when you beat the No. 2 team in the land.
Via
Eye on College Football