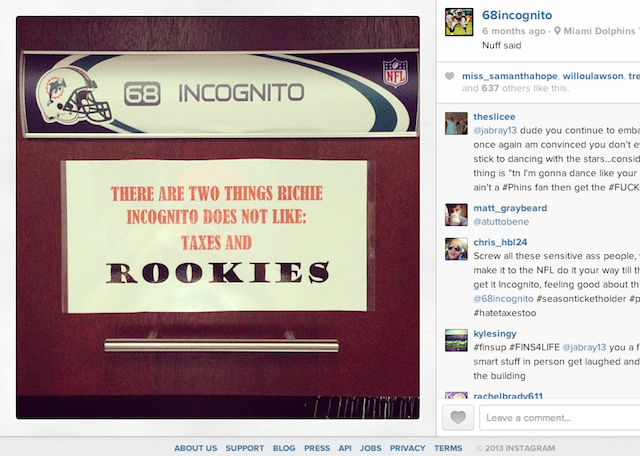 Richie Incognito doesn't like taxes or rookies.
If you don't believe me, just check out this sign Incognito keeps at his locker, which he also posted on his Instagram account for everyone to see.
Aside from the annoying fact that he referred to himself in third person, this sign is certainly concerning, especially considering Incognito was just suspended by the team on Sunday in his alleged role of bullying teammate Jonathan Martin, who left the team on Oct. 28.
Via
Eye on Football