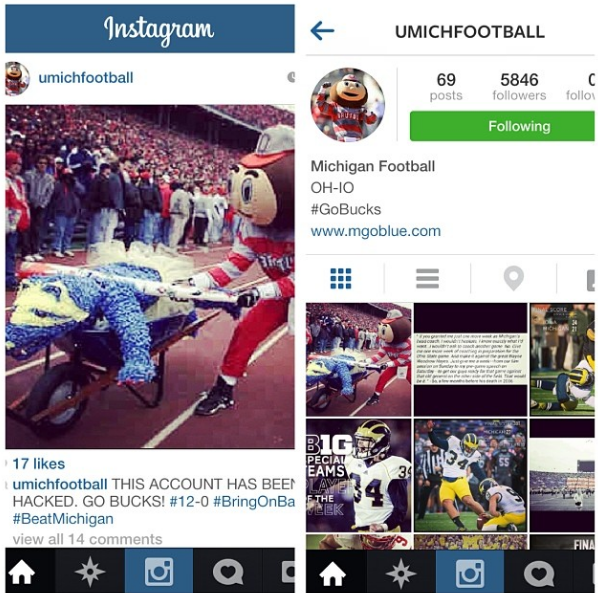 As the annual rivalry game between Ohio State and Michigan looms just around the corner, a Buckeyes fan was able to hack into the Wolverines football Instagram account and temporarily make some changes.
The screenshot seen above was captured by an Instagram user which shows how the unknown fan changed the account's avatar to an image of Brutus, Ohio State's mascot, smashing a wolverine depicted as a pinata. The image also included a pro-Ohio State caption.
It took just six minutes for Michigan's account administrators to take back control and delete the post. But the image lives on in internet infamy thanks to this screenshot.
Via
Bleacher Report