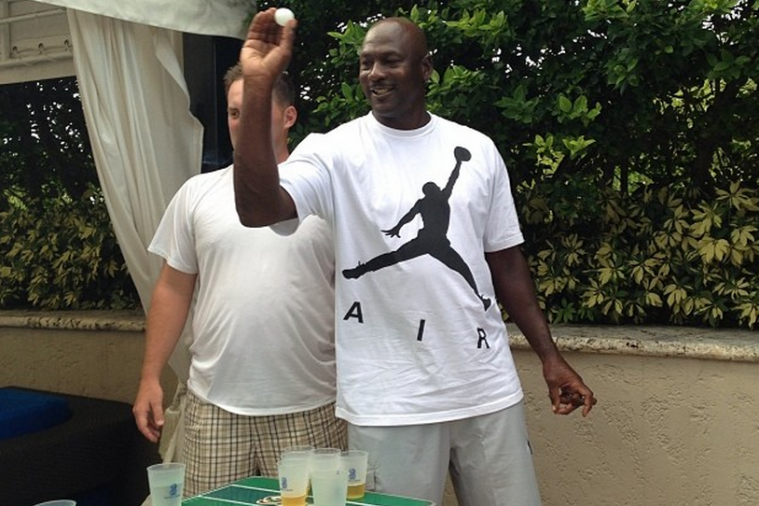 What is Michael Jordan doing these days now that he isn't playing basketball for a living? Well, apparently he is taking on any and all competitors in the old game of beer pong.
Seen here is the 50-year-old NBA legend participating in a game at the Ritz Carlton hotel in Miami.
At first glance, it seems anybody would be crazy to challenge Jordan to a game that involves shooting of some kind, but according to the
Bleacher Report
, Jordan may have actually lost to a groom.
We will give Jumpman the benefit of the doubt and say that he let the groom win on his big day.