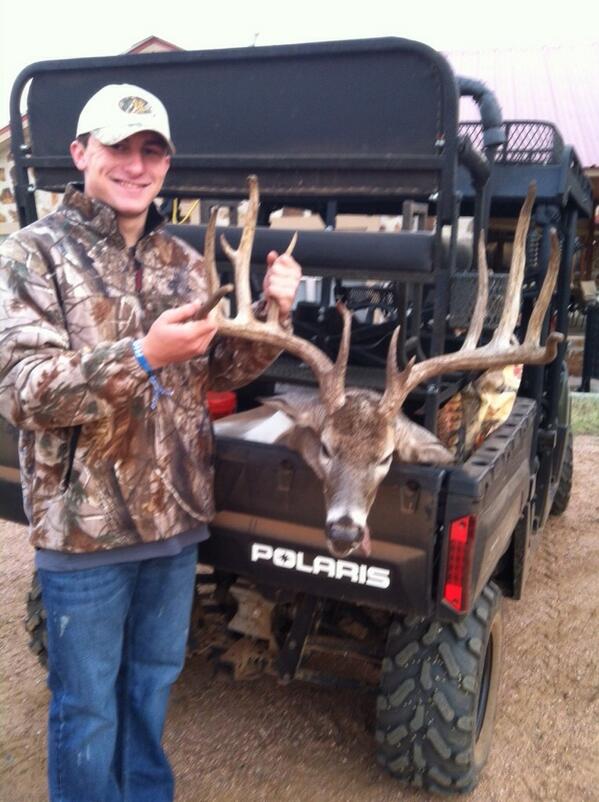 Johnny Manziel can apparently do it all.
During Texas A&M's bye week, Manziel decided to reacquaint himself to the great outdoors by participating in some deer hunting.
As you can see, Manziel was successful in killing himself a buck, which he proudly showed off in this photo.
A week later, Manziel suffered through one of the worst performances of his career, a 34-10 loss to LSU and faces another challenge this weekend with No. 5 Missouri.
Via
Bleacher Report