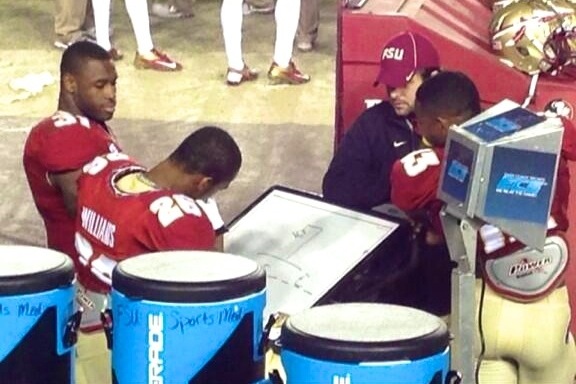 The Florida State Seminoles destroyed the visiting Syracuse Orange Saturday afternoon in Tallahassee. When all was said and done, the No. 2 college football team in the land handed the ACC newbies a 59-3 loss.
With the game well in hand, Seminoles players were noticeably bored, so much so that a group of them decided to pick up a whiteboard and play a game of Hangman. Seriously, this photo serves as proof.
It appears Florida State has grown disinterested in their competition. They have outscored opponents by a tally of 118-6 over the past two weeks and they have yet to win by a margin of any less than 14 points all year.
Via
Bleacher Report