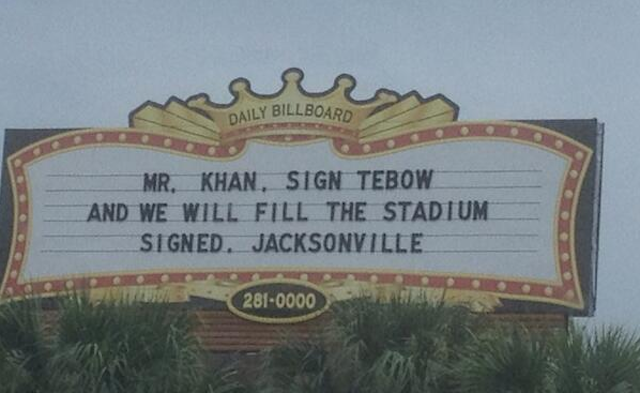 The Tim Tebow saga with the Jackonsville Jaguars continues.
Well, at least the hope by some fans for the winless team to sign the free agent quarterback, as evidenced by this billboard that recently popped up in Jacksonville.
As you can see, the billboard urges Jaguars owner Shad Khan to sign Tebow to a contract, and in return this billboard makes a lofty promise on the part of fans.
This isn't the first time Jaguars fans have flashed propaganda requesting that the team sign Tebow. In Week 4, a banner was flown over EverBank Field encouraging the franchise to ink the enigmatic Florida native.
Hey, why not? The Jags have nothing to lose at this point.
Via
Eye on Football