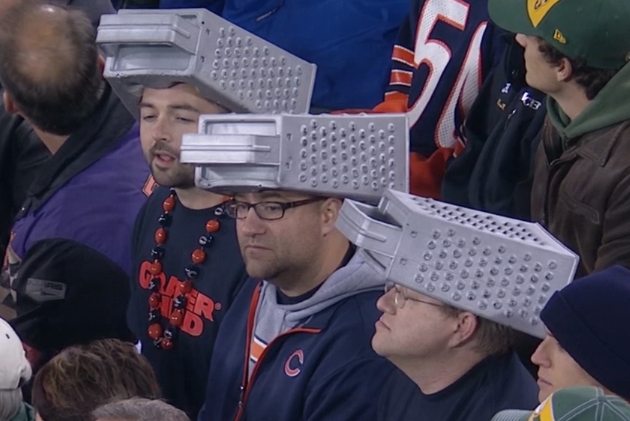 One of the NFL's greatest rivalries was on display Monday night at Lambeau Field.
Yes, the Green Bay Packers played host to the Chicago Bears in an NFC North grudge match, and a few Bears fans managed to make their way inside the visiting stadium, trolling the home fans with cheese grater headgear in mockery of the cheese headgear traditionally worn by Packers fans.
Chicago also won the game, 27-20, to add insult to injury.