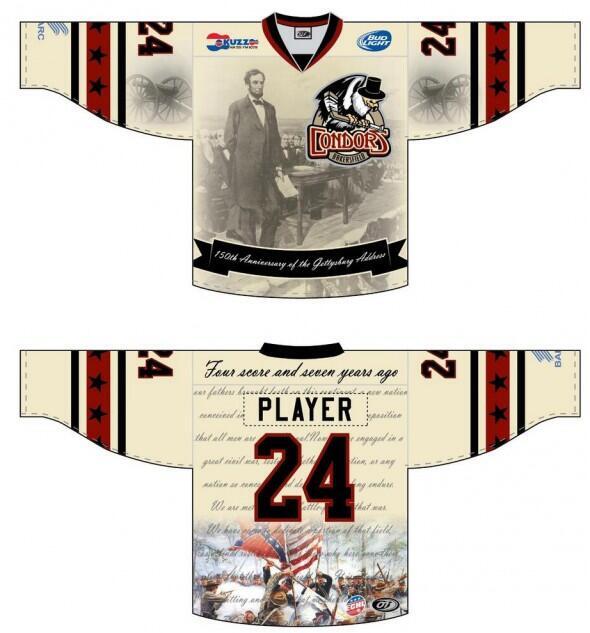 On Sunday, the Bakersfield Condors, an East Coast Hockey League team, are set to commemorate the 150th anniversary of Abraham Lincoln's Gettysburg Address by sporting the custom jerseys seen above.
Of course, the whole setup wouldn't be complete without including a Bud Light logo. Hey, you have to pay the bills somehow.
In 2011, the same team held "Charlie Sheen Night" and in 2012, the team offered Justin Bieber an entry-level contract.
So, the Condors have a history of being unique.
Via
SportsGrid