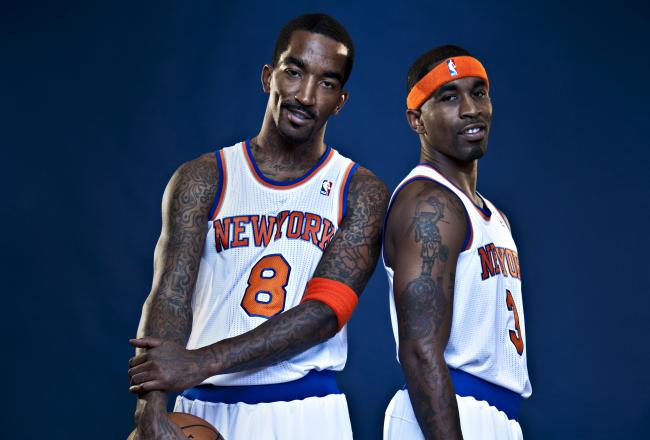 The New York Knicks coaching staff reportedly doesn't have much faith in the younger brother of J.R. Smith, Chris Smith, who also happens to be the 15th man on the roster.
According to
Yahoo! Sports Adrian Wojnarowski,
not only does Chris Smith fail to have a vote of confidence from his coaches, but one general manager bestowed perhaps the worst insult an NBA player can possibly receive.
Within the Knicks coaching staff, they believe Chris Smith doesn't even have the talent to be an NBA Development League player—never mind worthy of a roster spot. One opposing GM called him "maybe the worst player in the history of the [NBA] summer league."
The worst in the history of the summer league? Ouch.
The fact that Chris is the younger sibling of the more proven J.R. is undoubtedly why the former has landed a spot on the roster. But the fact that the coaching staff and outsiders don't think Chris is even close to worthy of a spot is troubling at best for the Knicks.
Via
Bleacher Report