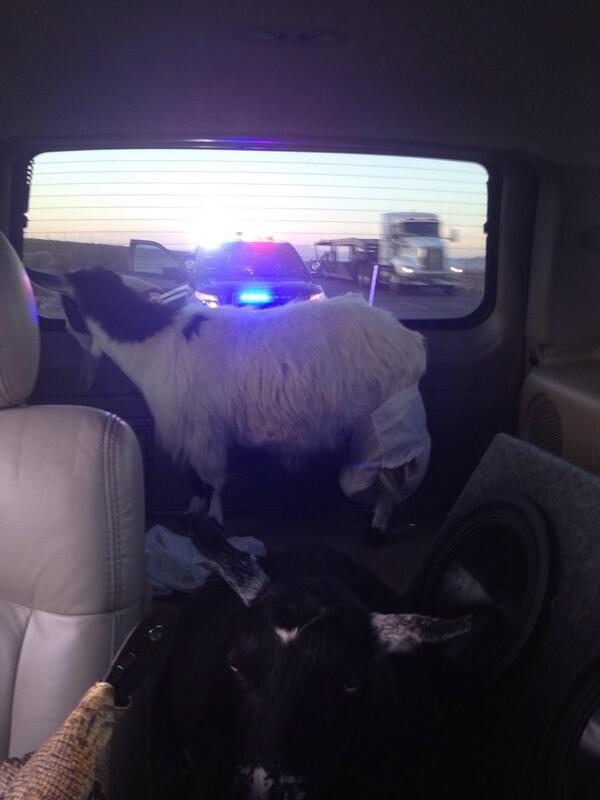 Seriously, the headline pretty much says it all.
Former MLB slugger
Jose Canseco
was pulled over by a police officer on Wednesday after the cop noticed Canseco toting a pair of goats in the back of his vehicle.
Apparently, Canseco and his girlfriend picked up the goats earlier in the day, and were simply transporting them back to their residence.
Upon further review, it appears as though the photo
Canseco shared on Twitter
shoes that the white goat may be wearing a diaper, which is only the second strangest thing about this bizarre story.
Rock on, Jose. Rock on.
Via
Bleacher Report