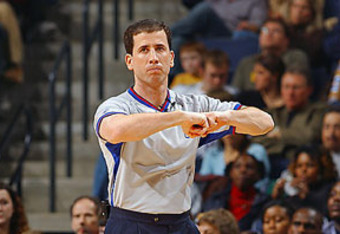 Disgraced ex-NBA referee Tim Donaghy, who was sentenced to 15 months in prison back in 2008 for betting on games he officiated, claims that NBA commissioner David Stern is secretly launching a campaign to legalize betting in pro basketball in an attempt to profit.
Stern appeared on WFAN New York this week, and said he believes betting on all pro sports will be legal in all 50 states in the not-so-distant future. However, he added that new laws needed to be implemented first to regulate the gambling.
According to
TMZ Sports
, Donaghy said Stern is "finally picking his head out of the sand because he smells dollars." According to Donaghy, the commissioner is seeking to legalize gambling so the league can earn a percentage of the action.
"Integrating gambling means a lot of money for everyone," Donaghy said.
While it isn't too far-fetched to envision legalized sports betting could be coming soon, it's hard to trust or believe a guy like Donaghy, who apparently had no conscious of his wrongdoings when he was fixing games.