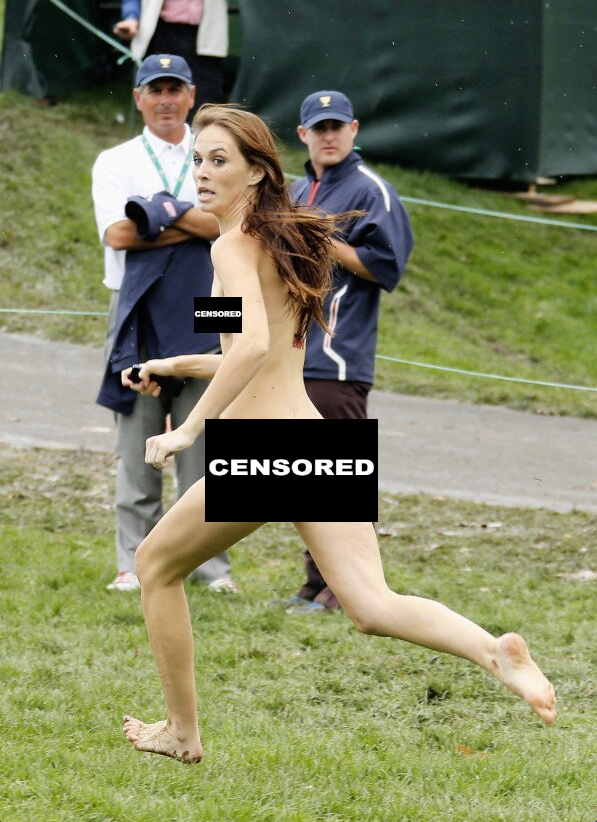 Yet another person decided to bare all for the sake of streaking at a sporting event.
Except this time the person was of the female variety.
Seen above is a snapshot of the culprit in action as she crashes the Presidents Cup on Sunday.
Judging by his facial expression, I doubt Fred Couples minded the brief delay much.