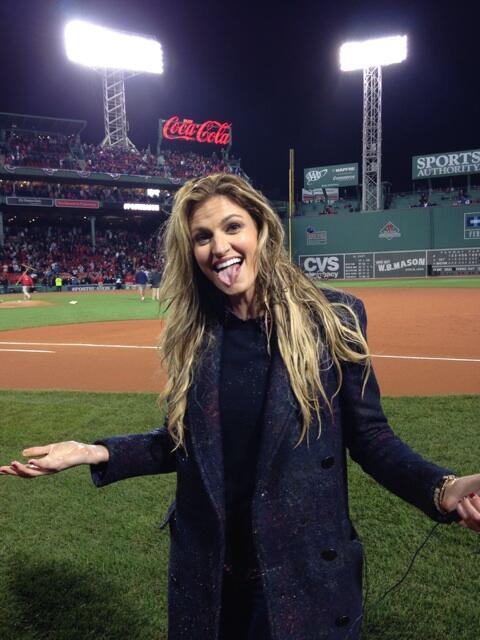 The Boston Red Sox ripped off a comeback for the ages Sunday night at Fenway Park as they scored five runs in the final two innings to shock the Detroit Tigers, 6-5, thus tying the ALCS at 1-1.
After the game, the Red Sox were obviously really excited about the outcome, and outfielder
Shane Victorino
decided to express his excitement in part by soaking hero Jared Saltamacchia with Gatorade.
As fate would have it, FOX reporter Erin Andrews got hit in the crossfire, and subsequently got drenched. However, she continued on with the interview like the pro that she is.
Via
For the Win