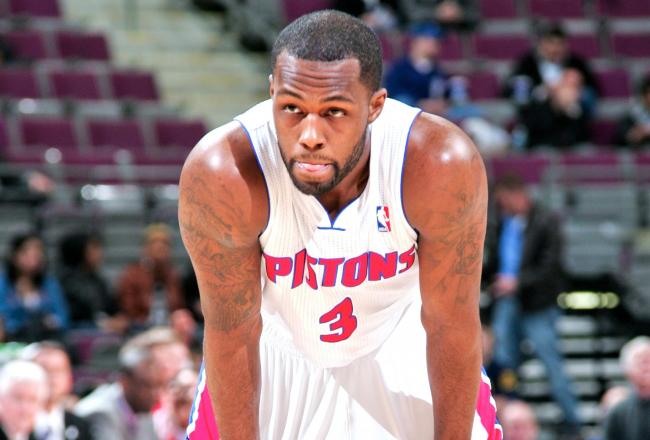 Detroit Pistons guard Rodney Stuckey will miss at least six weeks after getting his hand caught in a car door and breaking the tip of his right thumb.
The 27-year-old sustained the injury on Wednesday, and underwent an X-ray on Thursday, which revealed a fracture of the distal phalanx (tip of finger). On Friday, Stuckey is scheduled to undergo corrective surgery.
The injury could keep Stuckey out until at least Nov. 22, at which point will have caused him to miss the first dozen games of the season.
Stuckey is in the final season of a three-year, $25.5 million contract.
Via
Bleacher Report