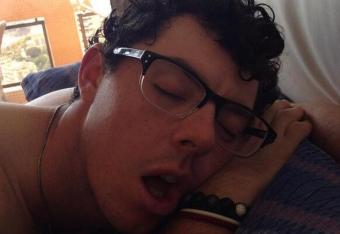 There are reports that suggest golfer Rory McIlroy has parted ways with girlfriend and tennis star Caroline Wozniacki after the latter posted a somewhat unflattering photo of him sleeping with his mouth open recently.
The photo, sent out via tweet on Wozniacki's Twitter account, is said to have pushed McIlroy over the edge, leading to an "absolutely devastated" Wozniacki following the ensuing breakup.
If true, this may take the proverbial cake for being one of the craziest reasons to the end of a relationship in recent memory.
Via
Bleacher Report