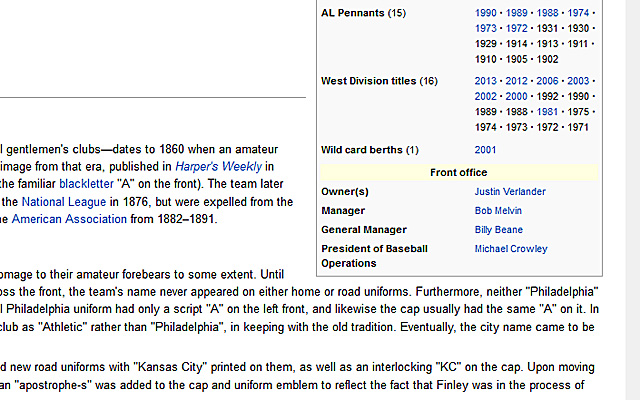 Justin Verlander
owned the Oakland Athletics in Detroit's Game 5 victory of the ALDS on Thursday. And Tigers fans want everyone in the Wikipedia world to know about it.
Seen here is a screen grab taken some time after Verlander and the Tigers dispatched the A's to punch their ticket to the ALCS. Do you notice anything inaccurate in the image? How about the fact that Verlander is listed as Oakland's majority owner?
The page has since been changed back to reflect that Lew Wolff and John J. Fisher co-own the franchise. However, the joke will live on in infamy thanks to the power of the internet.
Via
Bleacher Report