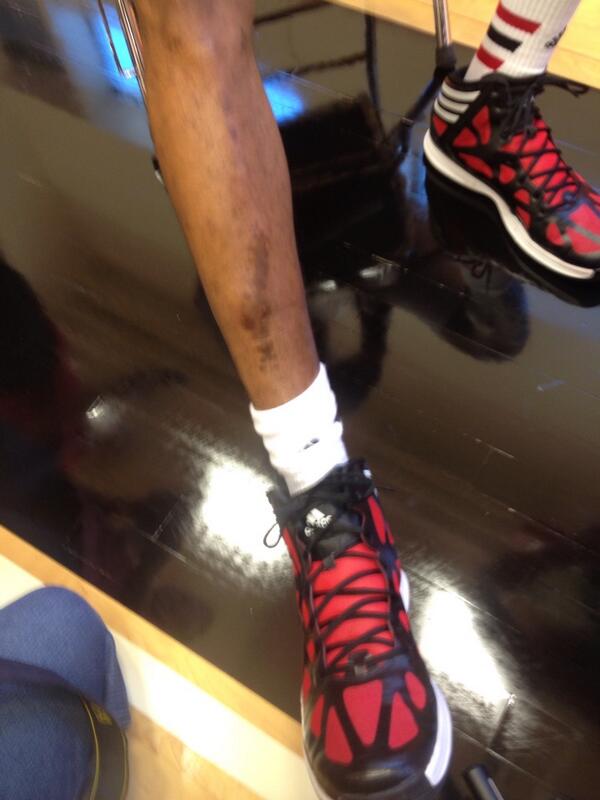 Who could forget the gruesome injury sustained by Louisville guard Kevin Ware in last season's NCAA Tournament against Duke?
After surgery, and considerable rehabilitation, Ware's quest to return to the hardwood is almost complete, as the Georgia native is expected to be in uniform for Louisville's season opener on Nov. 9.
With that being said, Ware recently showed off his injury scar to the media, which believe it or not, doesn't seem as bad as you would probably think.
Via
Bleacher Report