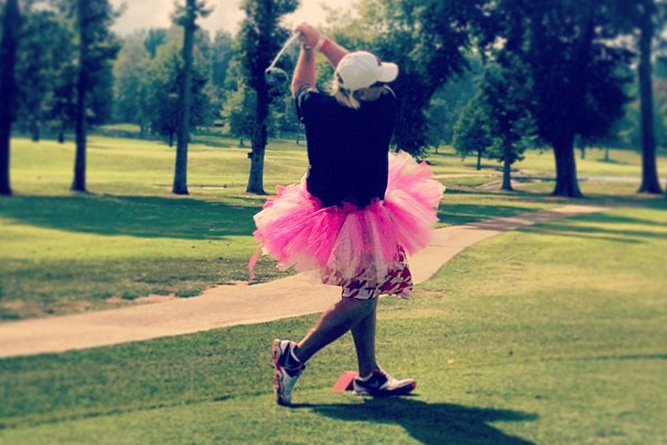 Yes, this is professional golfer John Daly, and yes, he is wearing a tutu.
What more is there really to say?
Okay, there are a few details to help explain why Daly donned the pink garment. Apparently, Daly donned the outfit to help raise money for charity, specifically K-Life Charities, which is a youth ministry focused on mentoring, coaching and disciplining today's teenagers.
Well done, John. Well done.
Via
Bleacher Report