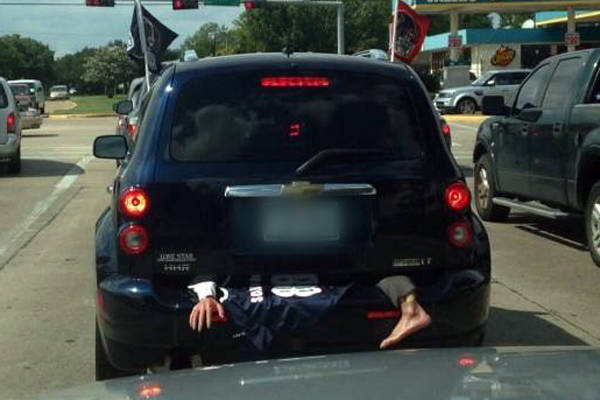 Houston Texans fans continue to harass quarterback Matt Schaub.
After burning his jersey following a tough loss to the Seattle Seahawks, and then cheering his injury this past weekend, the latest evidence of their immense hate for Schaub comes from this Texans fan and driver.
As you can see, they take their fanhood way too seriously, fashioning up a fake Schaub body to wedge in between their trunk and back door. Ouch, literally.
Schaub is currently listed as questionable for Houston's upcoming game due to a leg injury, which probably makes Texans fans extremely happy.
Via
Bleacher Report