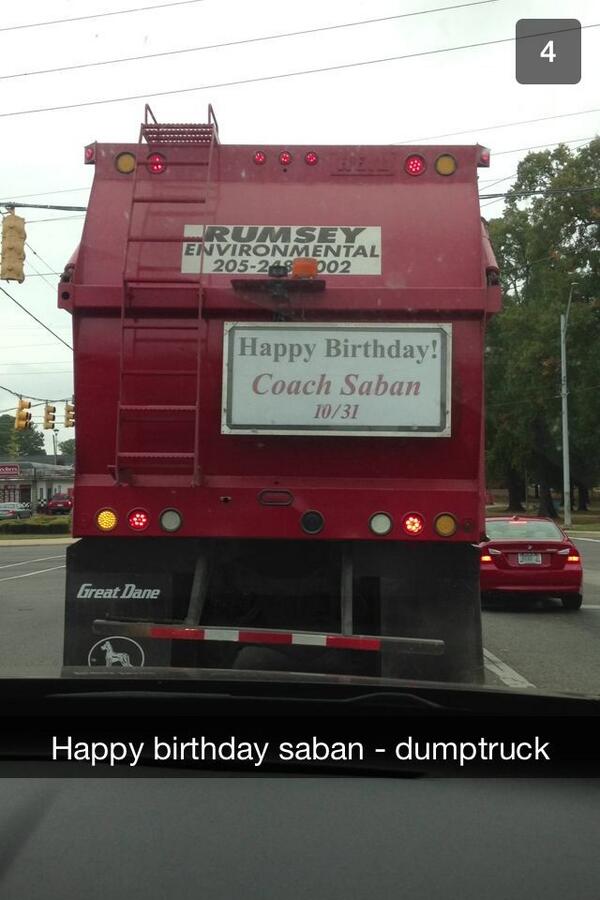 Today marks the 62nd birthday of Nick Saban. And the driver of this dump truck in Tuscaloosa wanted every one behind him to know about it, thanks to a nifty "Happy Birthday" sign.
No word yet on whether Saban ever actually saw the sign while driving today.
Nonetheless, happy birthday to coach, and Happy Halloween to all.