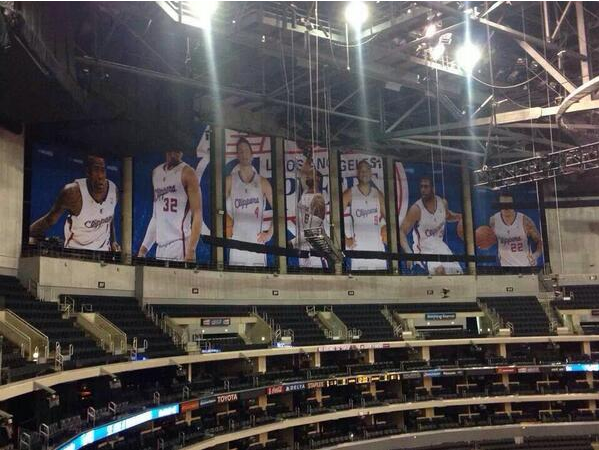 The Los Angeles Clippers will be doing their best to cover up the 16 reminders of Lakers history this season.
Apparently, the Clippers are redecorating the Staples Center in part by covering up Lakers banners with giant faces of Clippers players, instead.
There are two ways to look at this move, obviously. The first is that the Clippers are just trying to make themselves feel more at home. The other angle is that they are taking a shot at their biggest rivals.
Which one do you feel is most accurate?
Via
Bleacher Report