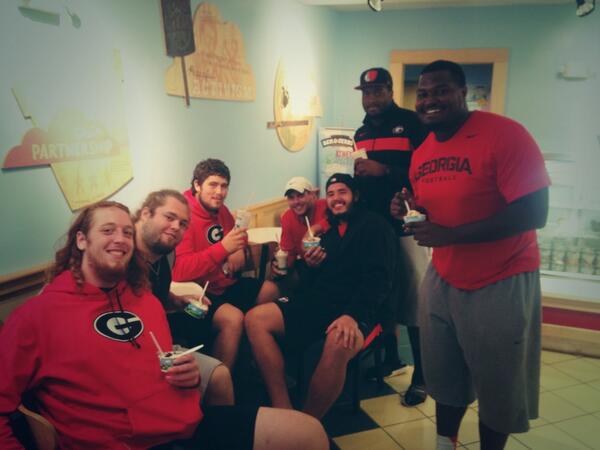 Georgia Bulldogs quarterback Aaron Murray knows how to reward the people who keep him safe.
After Georgia's 44-41 victory over LSU on Saturday, a game in which the Bulldogs offensive line allowed no sacks, Murray decided to take his blockers out for some ice cream on Monday.
And not just any ice cream, guys, Ben & Jerry's. You can't get ice cream any better than that.
Murray threw for 298 yards and four touchdowns against the Tigers while improving his case for Heisman Award consideration.
Via
For the Win