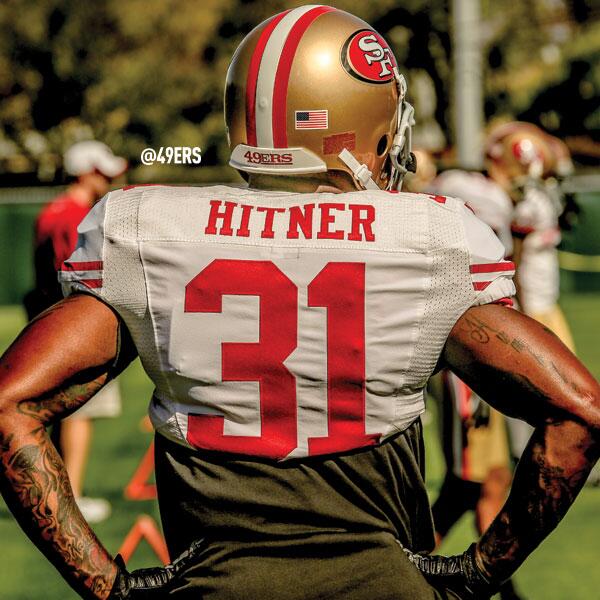 On Wednesday, San Francisco 49ers safety Donte Whitner announced plans to change his last name to "Hitner" as a sign of protest for having to pony up $21,000 as a fine for big hit.
Now, it seems as though the 49ers are playing along, as evidenced by their willingness to unveil this Hitner prototype jersey via Twitter last Wednesday night.
So, for all the curious minds out there, this is what his jersey might look like soon.