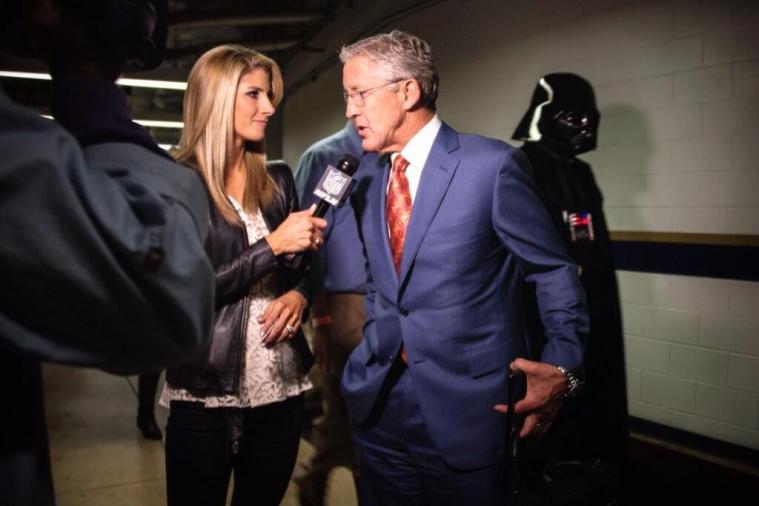 Seattle Seahawks coach Pete Carroll and NFL Network reporter Michelle Beisner weren't alone in their interview Monday night.
As you can see, Darth Vader also made an appearance, and was in no mood to take questions.
Luke Skywalker's father was probably just bummed he had to watch the Rams instead of being at Busch Stadium to watch the Cardinals play in the World Series.
It was a rough night for both St. Louis teams as each suffered a close defeat.
Via
Bleacher Report