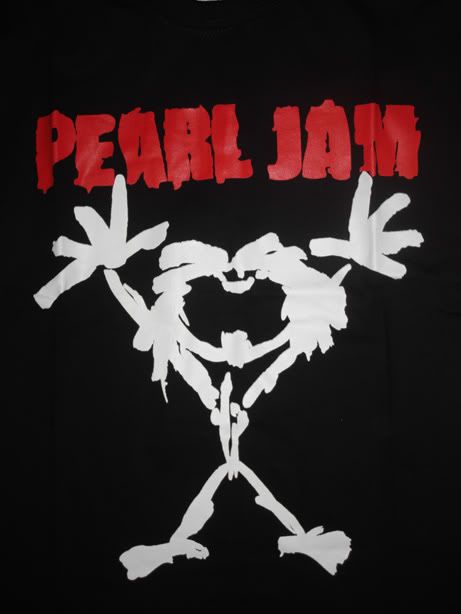 Great news for fans of both baseball and Pearl Jam. On Friday, Fox Sports announced that they have reached an agreement with the revolutionary rock band to provide soundtrack for the 2013 World Series.
The deal has been referred to as "unprecedented" for both sides, and will include the use of 48 of Pearl Jam's songs as commercial bumpers, opening teases, and in montages during the Fall Classic, which is slated to begin later this month.
"There was a period of time when we didn't license much music," Pearl Jam manager Kelly Curtis says. "But for the past many years, we consider licensing requests using the same criteria we do for everything else: Do we like it? Would the fans like it? Does it provide a different forum for fans to hear the music? Is it something we can get behind? The band loves baseball, so this one was a no-brainer."
Fox Sports and MLB have done wide-ranging deals with major rock artists during the past few years, including Jack White during the National League Championship coverage and 30 songs from the Who as the World Series soundtrack, both in 2012. But the Pearl Jam partnership is the largest in terms of number of songs, and perhaps the most personal to boot-not only is frontman Eddie Vedder a lifelong Cubs fan (he brought out legendary Cub Ernie Banks during the Wrigley gig), he's become close friends with Fox Sports announcer Joe Buck as well. The band played St. Louis during the 2010 leg of its Backspacer tour, where Vedder gave Buck an onstage shout-out and hung out with him for a couple of hours after the show.
The deal likely spells the end for "Light 'Em Up" by Fall Out Boy, which has been played to proverbial death during the MLB postseason, so that is certainly good news, as well.
Via
Big League Stew