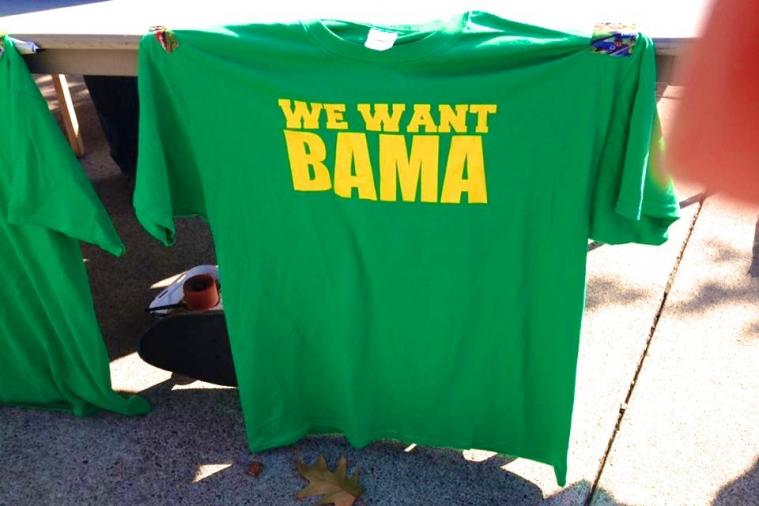 Although we are just halfway through the college football regular season, the No. 2 Oregon Ducks are already looking ahead to the postseason.
Seen here is the shirt that is reportedly being sold on Oregon's campus. As you can see, the Ducks really want a shot at the No. 1 ranked Alabama Crimson Tide, which they may get when all is said and done.
Be careful what you wish for, though.
Via
Bleacher Report