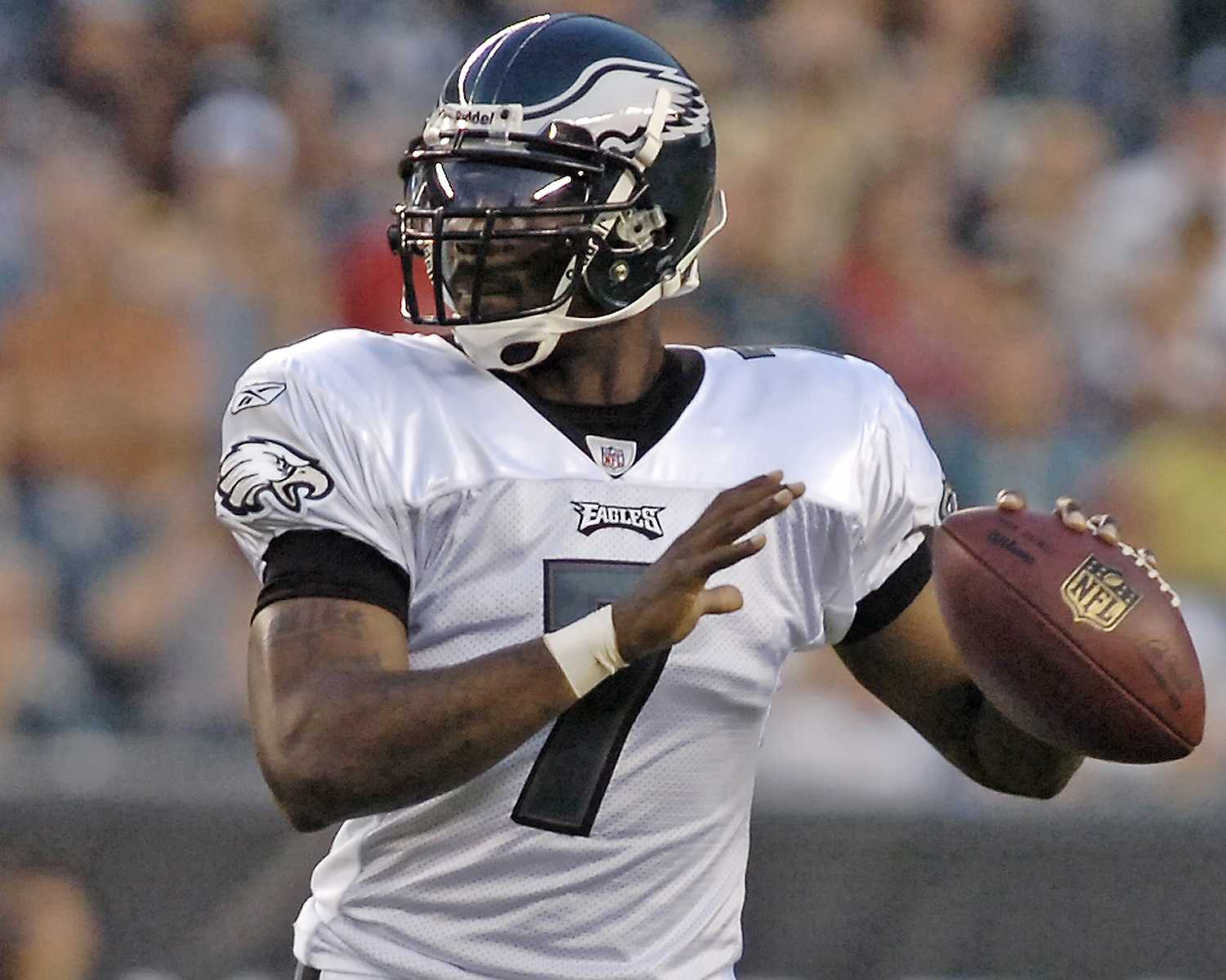 Michael Vick can't catch a break these days.
Aside from the nagging hamstring injury that has relegated the Philadelphia Eagles quarterback to the sidelines, Vick has has just been named the "most disliked player" in the NFL,
according to a recent poll by Forbes
.
Of the 1,100 respondents, 53 percent expressed dislike for Vick, and one can only assume that his dog fighting history is part of the reason.
San Diego Chargers linebacker Manti Te'o ranked second behind Vick with a disapproval rating of 48 percent. Apparently, folks haven't forgotten about the bizarre fake girlfriend hoax he was involved in last year while at Notre Dame.
Detroit Lions defensive lineman Ndamukong Suh, who was voted the most disliked player by Forbes in 2012, finished third.
Via
For the Win