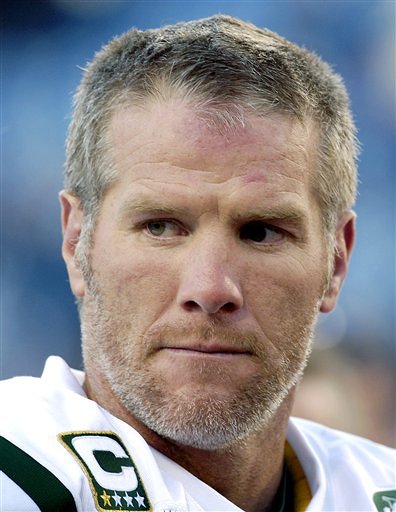 The rumor mill has been spinning wildly since the agent of former NFL quarterback Brett Favre decided to inform everyone that his client was in good enough shape to play football this year.
Naturally, this had some people speculating about a possible return to the NFL for Favre, speculation that Favre himself squashed in an interview with USA TODAY.
"I am [in shape], but I am no way considering playing," Favre said.
The old gunslinger is currently getting his "football fix" by serving as the offensive coordinator for the Oak Grove High School Warriors.
"It's just rewarding to see results,"Favre said. "I've seen how you get affected by money and fame and those things, and these kids are raw. To get them to do something – they don't know any better. It's a bunch of good kids; it's been a lot of fun. This is the community we raised our kids in, and I just enjoy being around them."
The move by Favre to shoot down any speculation of a comeback is a wise one on his part. We have been in this situation too many times before, waiting for an answer from Favre, and cringing when he finally does deliver one. At this point, his legacy will continue to grow the longer he stays away from the game, and more importantly, doesn't do anything to hurt it.
Via
Eye on Football