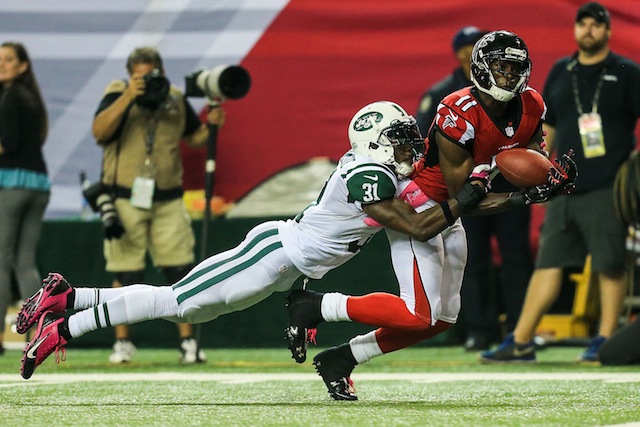 There will be no magic tricks Harry Potter can use to get out of this bind.
The season-ending injury to Atlanta Falcons wide receiver Julio Jones poses quite the problem to actor Daniel Radcliffe and his fantasy football team.
In a recent interview with the New York Times, Radcliffe was asked who he believed the most important player on his team was.
"Julio Jones for the Falcons," Radcliffe said. "I'm always very, very grateful to him."
Uh oh. Now, Radcliffe is relegated to scouring the waiver wire and thin free agent market to look for a suitable replacement. Fortunately, Radcliffe apparently lives and breathes NFL football, so he should be able to find a proverbial diamond in the rough.
"I make sure there's absolutely nothing to on Sundays," Radcliffe said, who admits that he clears his schedule every Sunday so he can watch football all day.
Yes, Harry Potter is living the dream, folks.
Via
Eye on Football