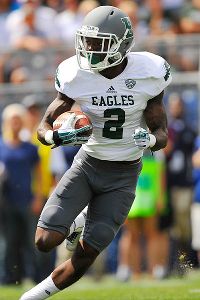 Eastern Michigan football player Demarius Reed was found shot to death early Friday morning and authorities have initially ruled the incident a homicide.
Police say Reed's body was found by his roommate in the hallway of an apartment complex around 7:15 a.m. Gunshot wounds were reportedly found on his body.
A native of Chicago, and a standout at Simeon High School, Reed appeared in six games for Eastern Michigan as a junior this season. He recorded 15 catches for 181 yards and a touchdown.
Via
ESPN