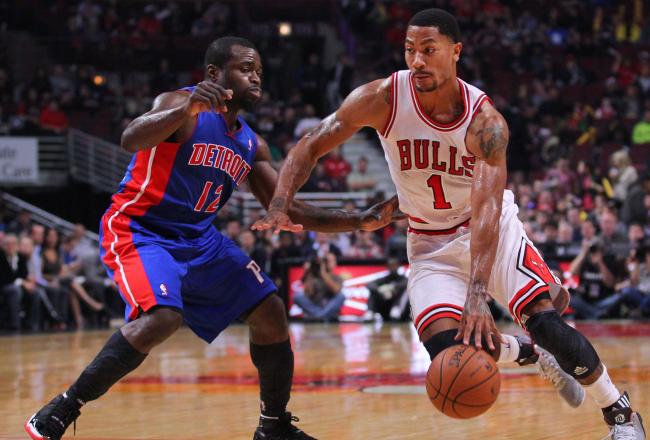 Derrick Rose was one of the most explosive players in the NBA before suffering an ACL injury that caused him to miss the entire 2012-13 seasons. But now the Chicago Bulls guard claims to be even more explosive after surgery and recovering from the injury.
I think I'm way more explosive now. Like getting to the rim. I think I can take contact a little bit better. And as far as jumping-wise, I think I can jump even higher. They tested my vertical -- I increased it by 5 inches. I just didn't show it yet because there's no need to.
The biggest thing is after you have an ACL or any injury, it's the mental part. And for me not to think about anything no more and actually be reacting to the defense and the offense, it feels great knowing that I'm safe. I don't have to worry about anything at all, even if I go to the hole and get contact and fall any type of way, that I could easily get up and bounce right back and play the way that I normally know how to play.
Rose's comments have to be extremely scary to opposing teams. He was hard enough to contain before succumbing to the ACL injury a couple seasons back.
It should be noted that Rose was kept out of a preseason game on Oct. 12 due to knee soreness. So, perhaps Rose isn't 100 percent healthy just yet, but the fact he believes he's better than ever is certainly a good sign for Bulls fans.
Via
Bleacher Report