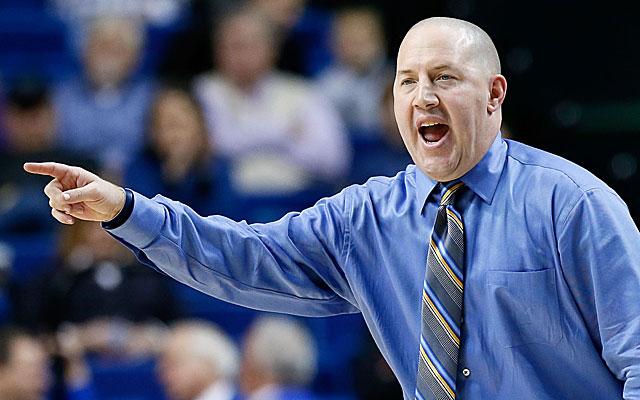 You won't find many coaches around college basketball as energetic, passionate, and quite frankly odd, than Marquette's Buzz Williams.
Williams recently took the time to conduct an interview with Jon Rothstein of CBS Sports to shed some insight on a variety of topics pertaining to the upcoming season.
Here is one of the more notable exchanges from the transcript of the interview, which Rothstein asks Williams why he has so much trouble snoozing.
CBSSports.com: Why don't you need much sleep?
Williams: I'm just wired different. I'm scared. I live scared. That's not a good answer. As a faith-born guy that's for sure not the right answer. I'm anxious to wake up. I'm anxious when I go to sleep, so I wake up anxious. I'm ready to go to work. That way whether it's Media Day or it's August 20th, it's just how I'm built.
I believe what Williams meant to say here is that he can't sleep because he considers himself to be a workaholic. The numbers seem to support that assessment, too. In five seasons with the Golden Eagles, Williams has won at least 22 games, and in 2013, led the school to just their second Elite Eight appearance in 36 years.