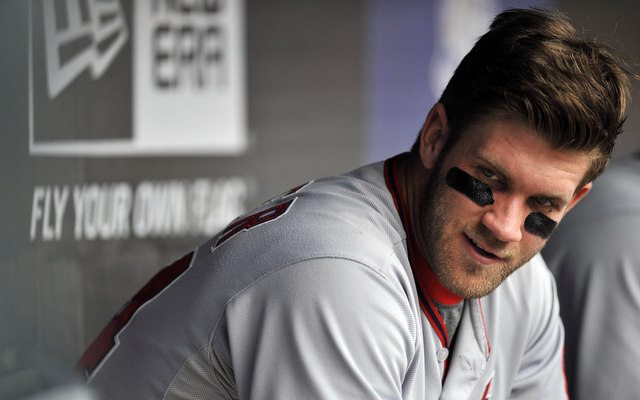 Despite widespread rumor that Washington Nationals outfielder Bryce Harper may undergo surgery this offseason to clean up his left knee, Harper said he doesn't believe he will have to go under the knife this offseason.
"I really don't see that," Harper said. "It's more trying to take the time off and let everything settle down. Everything is just swollen and things like that. I really don't see going under the knife or anything like that."
"Body-wise, I felt pretty good except for when I did run into the walls," Harper said. "You're going to have your aches and pains. I think everybody does. That's just how it is. I think going to the offseason, it's going to be very nice to take that month off and get recovered, then hopefully get my workouts in and get big as a house and go to
spring training
."
Harper said he plans to take a month off and clear his head while laying low in his home in Las Vegas. Once he feels rested, he said he plans to hit the weight room hard and begin his offseason training program.
Despite being limited to 118 games due to a variety of injuries, the 20-year-old produced 20 home runs, a .368 on-base percentage, and a 3.8 WAR this season.