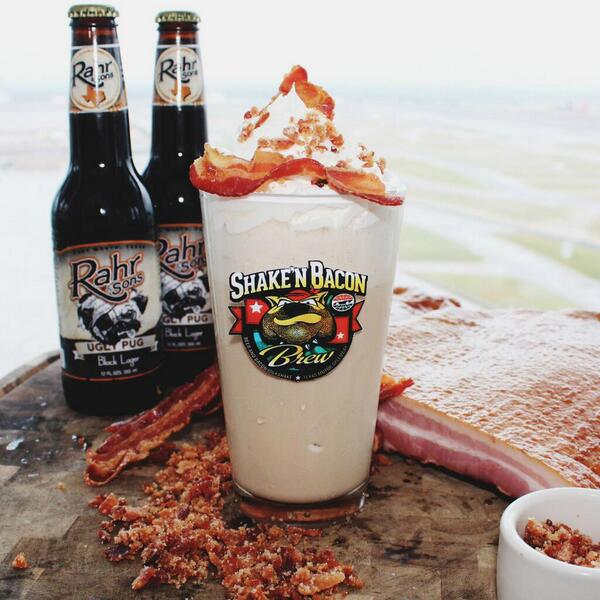 There are two things in life that just about every adult male in the United States thoroughly enjoys: bacon and beer.
So, on Nov. 3, at Texas Motor Speedway, fans who attend the AAA Texas 500 race will have the chance to enjoy the combination together. And I'm guessing adult males will comprise a huge chunk of the customers.
Pictured above is a snapshot of the innovative Shake 'N Bacon Brew, a blend of delicious bacon and beer, which aims to send NASCAR fans to heaven while watching the cars speed around the track.
Ordinary beer will never be the same.
Via
For the Win