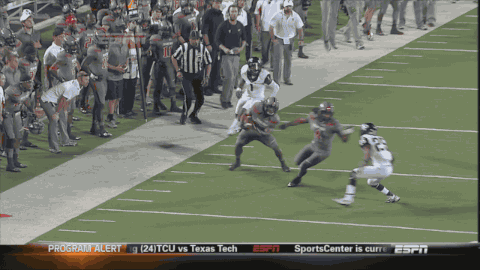 Texas Tech running back DeAndre Washington unintentionally did his best
impression of Denver Broncos linebacker Danny Trevathan
during Thursday's game against No. 24 TCU.
Watch as Washington botches an easy touchdown in the fourth quarter by letting go of the football right before he crosses the end zone. Fortunately, Washington's mental miscue didn't wind up costing the Red Raiders six points, as they were able to punch the ball in a few plays later.
However, let this play serve as yet another example to always hold on to the pigskin when nearing the goal line. It just doesn't make any sense to do anything else.