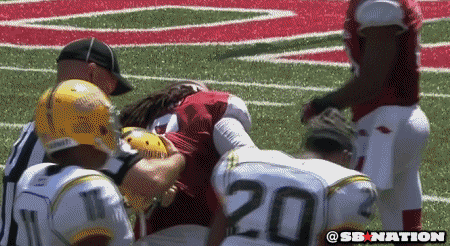 Arkansas Razorbacks running back Alex Collins found himself in an awkward situation with Southern Miss defensive back Ed Wilkins on Saturday.
Seen here is Collins somehow managing to get his jersey stuck in Wilkins' helmet on a play.
Hilarity ensues as the referees and trainers attempt to detach the helmet.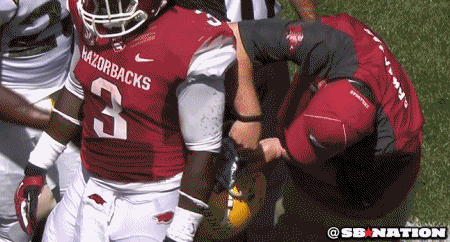 Eventually, they were successful in their pursuit of removal.