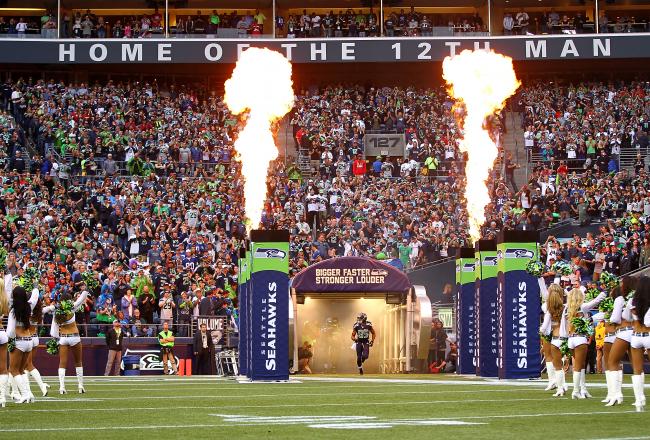 The Seattle Seahawks did more than handily defeat the San Francisco 49ers, 29-3, during Sunday Night Football. Apparently, they also set a Guinness World Record for the loudest stadium noise ever recorded, twice.
The record-setting event occurred during a goal line stand in the third quarter when the decibel level at CenturyLink Field reportedly reached 136.6. This shattered the previous record of 131.9 decibels set by the same rowdy crowd in the first quarter.
The long-standing record before this game was 131.76 set by a soccer crowd in Instanbul.
Hey, the Seahawks faithful don't call themselves "The 12th Man" for nothing.
Via
Eye on Football