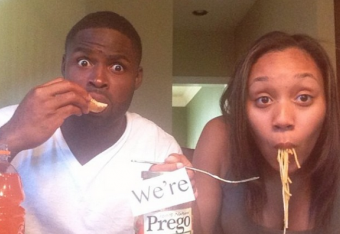 Okay, put your pencils down. The award for the best pregnancy announcement goes to Baltimore Ravens wide receiver Torrey Smith and his wife Chanel Williams.
Just months after officially tying the knot, the couple took to Instagram on Monday to reveal that they are expecting their first child. And they used a jar of spaghetti sauce as the featured prop.

Well done, guys. Oh, and congratulations!