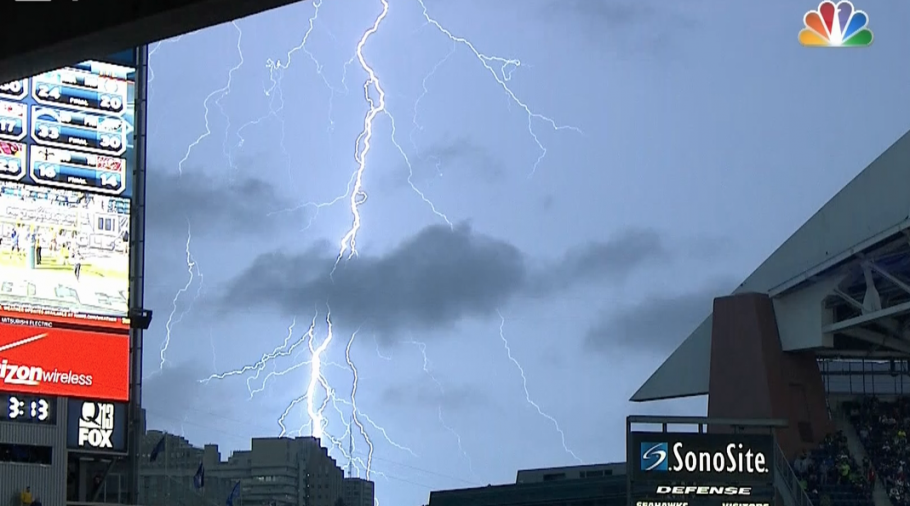 In case you missed it, the
Sunday Night Football
game between the 49ers and Seahawks was delayed for nearly an hour last night.
In case you were looking for a reason why, I think this photo of a dangerous-looking lightning strike should serve as sufficient evidence.
The game eventually resumed at 10:05 PM EST and resulted in a 29-3 win for Seattle.
Via
Bleacher Report