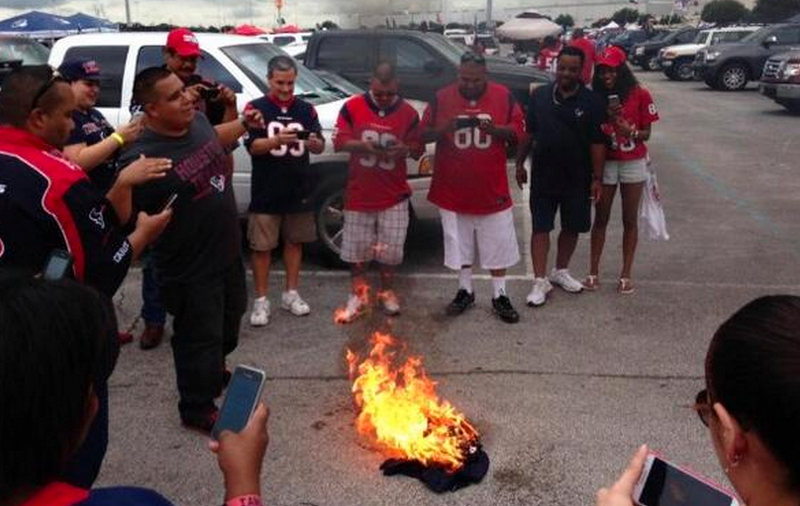 Houston Texans fans have had enough.
Following Houston's 23-20 overtime loss to the Seattle Seahawks, a swarm of angry fans spilled out into the parking lot and proceeded to set ablaze any and all Matt Schaub jerseys.
Some of it probably had to do with the fact that the Texans squandered a 20-3 lead despite 355 yards passing and two touchdowns from Schaub. However, he did throw two interceptions.
Nonetheless, it was not a good day to be a No. 8 Texans jersey in the Houston-area on Sunday.
Via
Bleacher Report