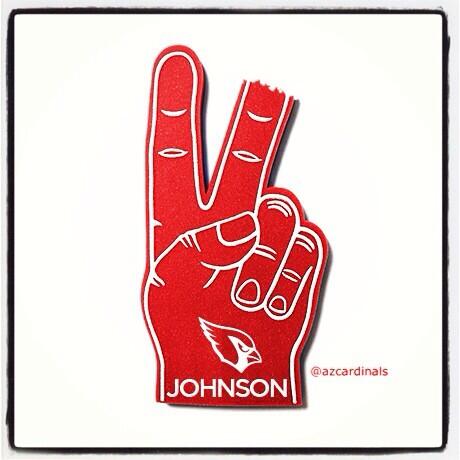 Arizona Cardinals safety Rashad Johnson lost more than a game on Sunday. He also lost the tip of his left middle finger in a 31-7 road loss to the New Orleans Saints.
Now, the Cardinals have decided to have a little fun with the situation by creating a custom foam finger inspired by their unlucky player.
Johnson is doing okay after undergoing surgery Sunday night to shave down the bone in the finger and stitch up the wound. There are no plans to reattach the finger, however, Johnson says he hopes to play as soon as this weekend.