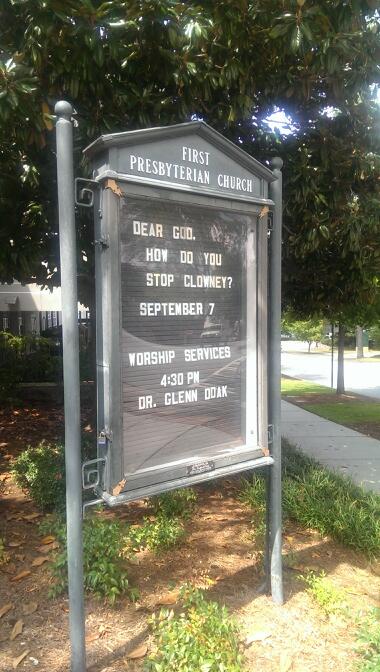 The Georgia Bulldogs football team is already fighting for their season in week two after dropping a 38-35 contest to the Clemson Tigers last Saturday. Now, they face a must-win situation against the South Carolina Gamecocks this weekend, and they appear to be asking for help from above to get the job done.
Seen here is a sign from a church in Athens, Georgia asking God how in the world does one stop Gamecocks All-American defensive end Jadeveon Clowney. It's a question many teams have pondered since Clowney made his debut as a freshman in 2011.
Hey, it never hurts to ask, right?
Update: It turns out the whole thing was a promotion for ESPN's College GameDay.
Via @
MaryLittleton